Frank Harris, Clifton Fleet, Groom Homer Owen Carter, Bride Marjorie M. Tuttle, Ona Fleet, Boyd Springer
Seated: Lillian French , Geneva Frost.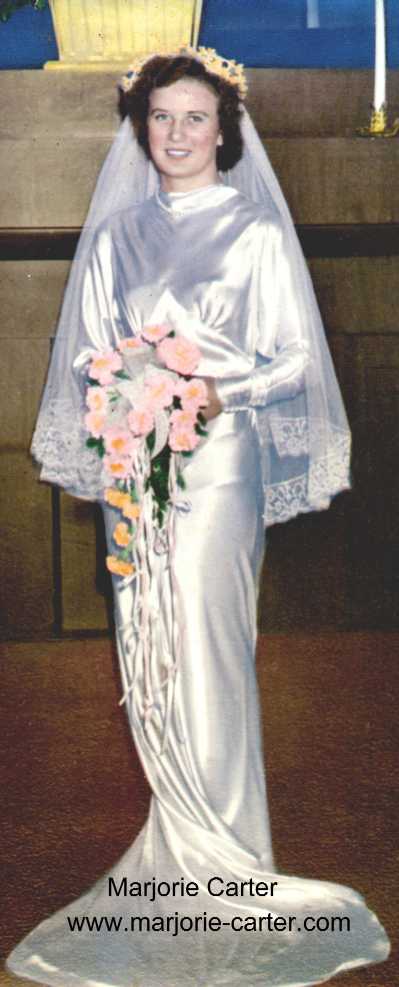 Marjorie Mildred Tuttle Wedding day November 26th 1949. In the Satin long trail grown/with lace veil , carnations and other flowers . This was in Ellsworth, Maine The groom is Homer O. Carter, of Mariaville, Maine.
Marjorie's Husband Marjorie's Tropical Fish & Pets Courtney's
Sponsored by: Cyrus Carter Enterprises
©2000Marjorie Carter - ALL RIGHTS RESERVED
[BACK]